Just in case it happens to be your first time stopping by
Thankful Thursday
let me tell you a bit about it. It's a weekly link up that myself (and other bloggers) host every week in which we list off things we are thankful for. Now these things can be serious or completely ridiculous, BUT, something we are thankful for nonetheless. I leave my link up open for an entire week because honestly you shouldn't just be thankful on Thursday, but EVERYDAY. And you are welcome to link up with me
whenever
. :) I'd love to have you join in on our fun! The button is below, feel free to grab one and link on up!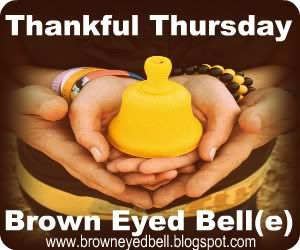 This week
I
am thankful for:
♥ trying new restaurants.
♥ swimming in the rain :)
♥ lots of hours at work. we had thought "crunch time" wouldn't hit until after the 4th of July. we thought wrong. it's upon us. Yay for overtime. If you don't see me around as much on here, you know why. When you work in political research, election years are crazy!
♥ Ryan's dad went to the emergency room on Sunday night. They weren't sure what was going on but thankfully it was just his sugar being really out of whack. He is good now.
♥ Digging out old clothes that you haven't worn in so long that people think it's a brand new outfit.
♥ a friend of mine in need of a job found one.
♥ Sunshine. You don't realize how much of a difference it makes in your mood until you go a few days without it. I don't know how people can live in Seattle and other places that are cloudy all the time.
♥ Making wishes @ 1:11 and 11:11. Speaking of, it's 1:11 right now :)
♥ this print. great reminder for everyone.
♥ Music. I've said it before, but I love how music can be associated so much with memories.
♫♪ a melody sounds like a memory ♫♪
Those are a few of the things I am thankful for this past week. What about YOU?



I am linking up with some other Thankful Thursday's this week:
The Fontenot Four
,
Kate Says Stuff
,
A Punk, A Pumpkin, and a Peanut
,
Black Tag Diaries
, &
First Day Of My Life
.